Scrubs Picture Gallery


Show us your unique print scrubs!
Don't be shy.
Our custom made scrubs
are "not just for nurses"
and we want to see how you wear them,
so smile and pose for the camera.




John Strehl, Manager of Apex Muffler And Brake in LaPorte, Indiana, wearing his Route 66 work shirt.
Elkhart Memorial, Elkhart, Indiana DIVE team receiving their scrubs they ordered and getting ready for their trip to Bonaire. They chose the Violent Weather print scrubs.
Beacon Health System HME program from Elkhart, Indiana wearing our Cosmic Space scrub tops on their trip to Bonaire. Not quite sure what they do in scrub tops when they get to their destination but we sure enjoy receiving the pictures.



Diane Gramer from Lorain, Ohio......
happily wearing her M&M scrub top.





Marcia Opal wearing her new Laurel And Hardy matching cartoon scrub top and face mask. Now she just needs more vacations!
Carrie Burhenn DVM dABVP(feline practice) has a lifelong love and fascination for moose.
Feline Medical Clinic
Vancouver, WA

Tracy Perry - Fort Collins, Colorado
Rocking the unique print scrubs where she works at the Correctional Facility.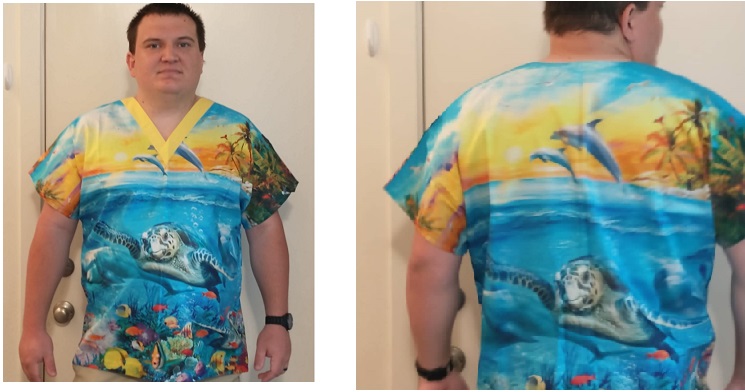 Robby Logan, a 12 year phlebotomist from Eugene, Oregon, and the son of the well-known Phlebotomist "Butterfly Bob".
When new scrubs make going to work more fun........
and you just can't contain your excitement.......
Kennedi from Canada, with her Indian Ringneck Parakeet "Koda", showing us her new "Parrot Feathers" scrub top in the round neck design. Kennedi is an Avian Assistant.
"I'm absolutely obsessed with you guys. Thank you so much for adding more parrot scrubs!! I'm so excited to get this one, it's so gorgeous and I'm going to wear it every shift, I'll be sure to take a photo when it arrives with a bird to send to you guys for a picture on the website again, I so appreciate your dedication to this practice and the dedication to the variety of choices With love, Kennedi"

Laura Carpenter, owner of Laura's Styles Unlimited


wearing her new "hair by Laura" scrub top and matching mask.




Laura's mother Donna Walker wearing "My Little Pony"

Like we always say..... "Not just for nurses!"





The Unusual Pet Vets - Australia



Geoff and Laura Goodwin from Canada




Dorit Fischler

Crossing Bridge Vet Clinic, Canada



Shannon Simmons Dental Assistant
Essex, Maryland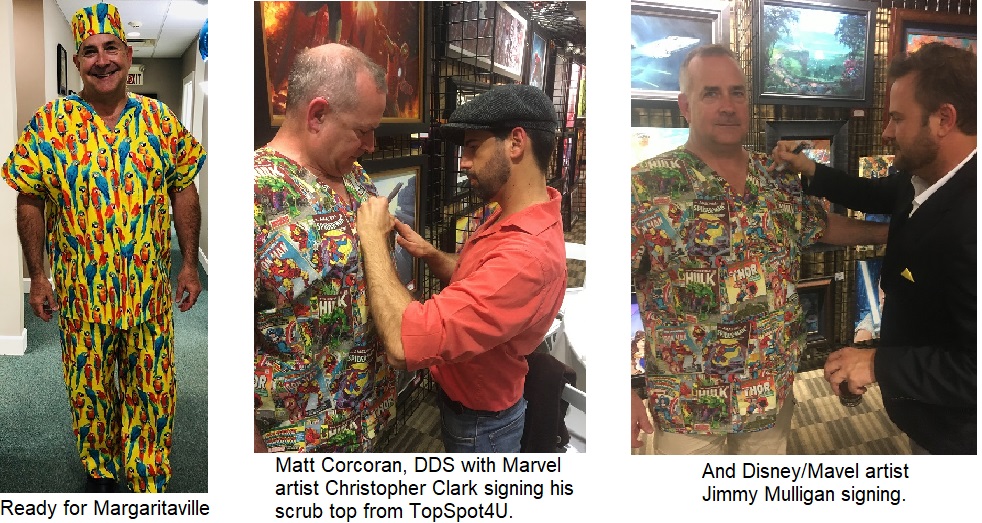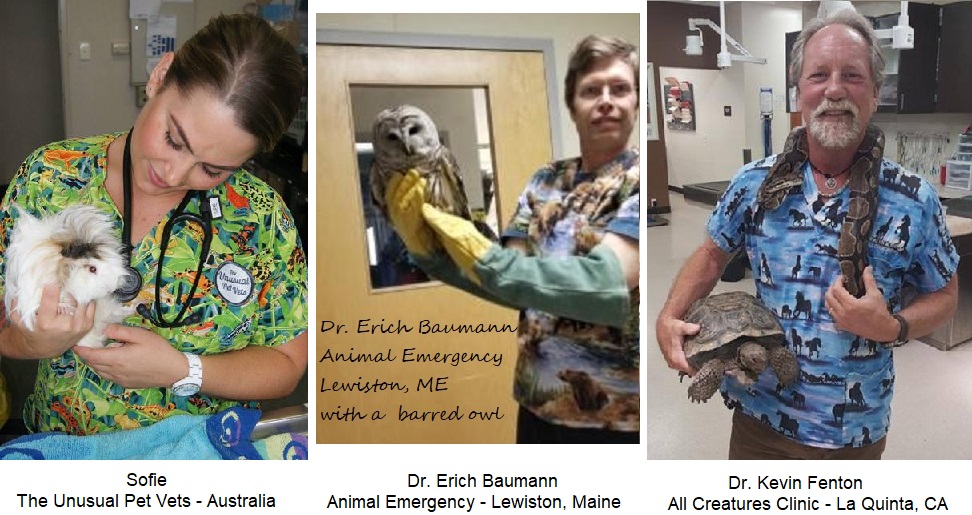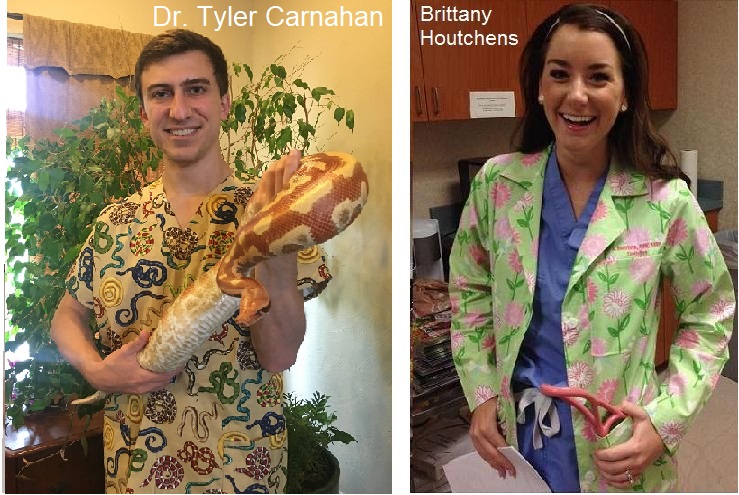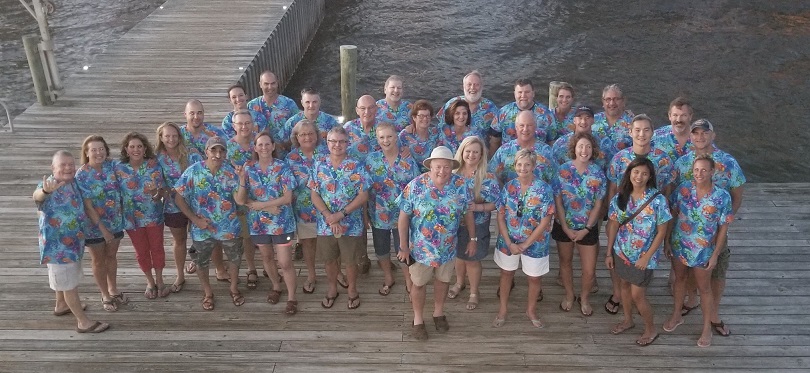 Elkhart General Scuba Topics CME DIVE trip to Little Cayman Island
wearing our Octopus custom made scrub tops.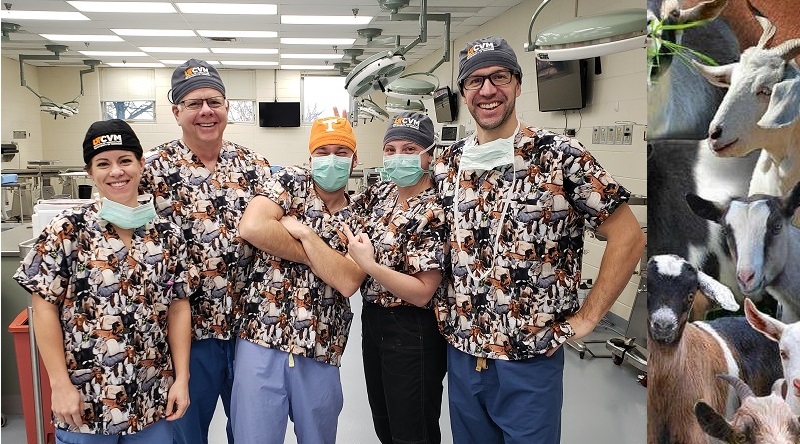 Institute Of Agriculture University Of Tennessee
Photographed wearing our goat print scrubs.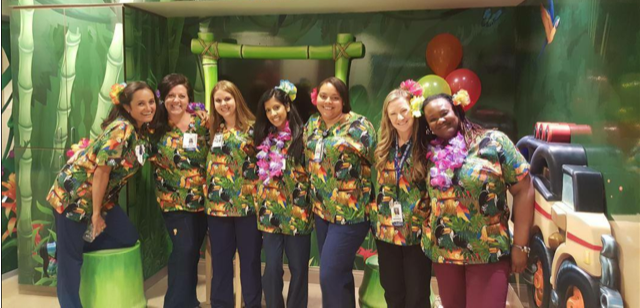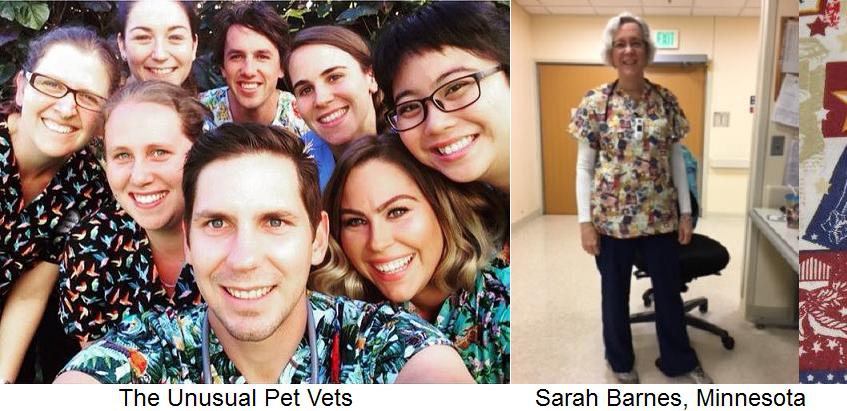 Elkhart General SCUBA Topics XXI group at Grand Cayman

Physicians from Elkhart General Hospital in Indiana and physicians from
North Carolina, Texas, Florida, and Michigan.
Earning CME credits while having fun.


Megan Zaragoza
from Seal Beach, California

| | |
| --- | --- |
| Pictured is DJ Butler, a future veterinarian. | Victoria Beasley, founder of 2X2 Rescue....with Buster |