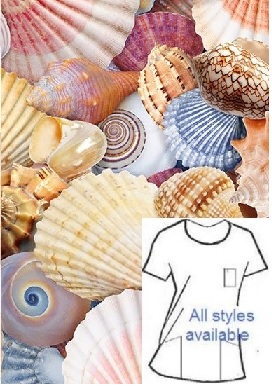 Tropical Print Scrubs,
custom made,
just the way you like!
Tropical printed scrub tops are perfect for chasing away the winter blahs. These sunshine soaked scrub top fabrics are ideal for unwinding and escaping the cold weather, offering endless miles of surf and sand, friendly hospitality and warm sunshine.......printed on 100% comfortable cotton.
Get into the sultry island rhythm!