Thinking of Adopting a New Dog?
We're going to give you
10 reasons to adopt the older dog!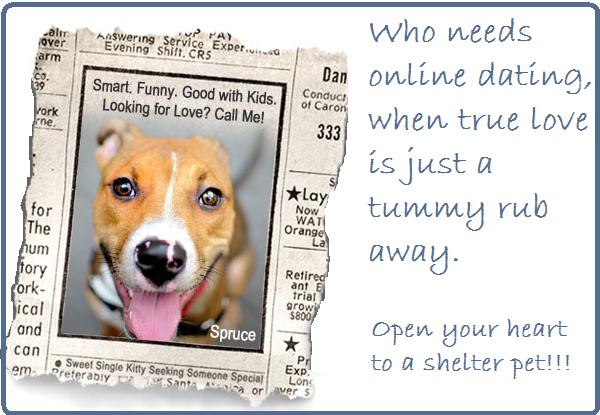 We are proud supporters of pet adoption and are always looking for opportunities to spread the word. Are you looking for that perfect pet to call your own? Well, look no further than your local animal shelter or rescue to find that new furry addition to your family. But while you are looking for your new playmate and couch cuddle bug, consider the older or senior pet. They are just as cute, deserving of your unconditional love, and cuddly just as a new puppy. Older dogs may have a few more wrinkles and their hair may be turning grey, but they have just as much, if not more, of an abundance of unconditional love, kisses, licks and hugs. They have a strong desire to love someone and they want to be loved back. Senior pets are most often the last to be adopted, going unnoticed at shelters by lookers while the cutesy puppies and younger dogs get adopted. Older pets deserve to live their golden years, surrounded by a happy family and in a loving environment, too. Just because a dog is older, doesn't mean there's no wag left in their tail. So open your heart and home to a deserving older dog awaiting a forever home!
Want 10 reasons to adopt that older dog??
1. What you see is what you get......you already see their size.
2. They are calm and easier to train than the youngsters.
3. Pets in their golden years are super loving.
4. Don't require 24-7 of your time.
5. They settle in quickly as they have been around the block.
6. No messes as they are house trained and no more teething
7. An older dog is a shorter commitment
8. Easy living couch potatos
9. You will be a hero and you will feel the reward every day.
10.They are awesomely cute!