You came here for the Animal Print Scrub Tops, right?
Then you must love animals as much as we do.
You can help us, as we're.......
Raising Awareness for Animals Rights, One Blog At A Time....
---
Add your comments below, if you wish.
---
January 24, 2019


If it's too cold for you, it's too cold for them. Bring your pets inside!


The next week at least, is going to be well below freezing. Here in the Chicago land area we are getting an arctic blast. We care about all pets, so if you see someone leaving their pets outside during the frigid temperatures, please report it! Dying from hypothermia is a horrible death!


Some county animal controls accept anonymous tips via their websites or phones. You can also contact the sheriffs department if animal control doesn't do anything. Also, you can try your local Humane Society for more information.


It's commonly believed that fur keeps pets resistant to cold.....that is NOT true! They fall victim to hypothermia and frostbite just like people.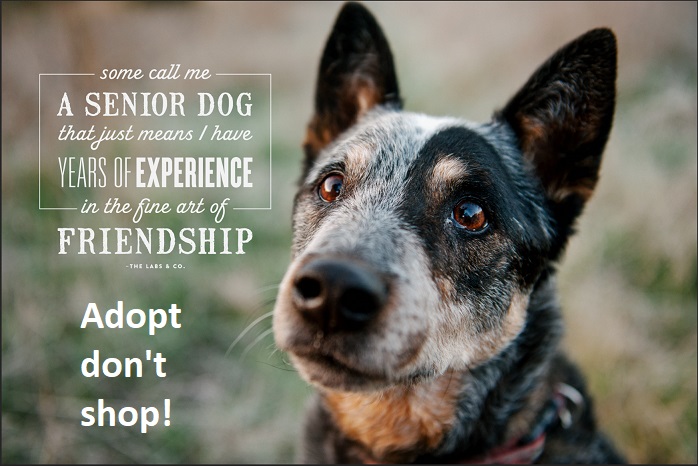 November 18, 2018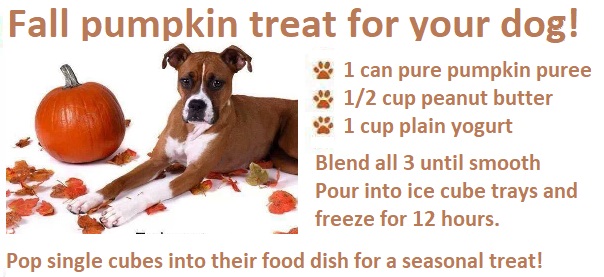 Don't forget your dogs this holiday, but serve them safe healthy treats that are good for them.
---
May 17, 2018


Fostering dogs and cats. Did you ever wonder why?
Fostering is the selfless act of taking an animal into your home while they get physically, medically, and emotionally prepared for a home of their own when an adopter is found. This concept is vital to rescues and shelters both. Space is freed up in the shelter and the rescue can then see the animals true personality and place them in the best possible home. The pulled foster dog benefits the most as it could quite literally save their life. The dog you foster is now free of stress from the shelter and will begin to show his true personality. The light in their eyes will shine again. They will heal and prosper in your home with time and love until it's time for them to go to their new forever home. That feeling is bittersweet and will leave a hole in your heart, but you get the happy memories and the pride for saving a life. The food, medical expenses, and supplies are provided for you.

My favorite rescue is 2x2 Rescue out of Merrillville, Indiana. 2x2 pulls the overlooked animals......the seniors, the 3 legged, one eyed dogs etc. from the most crowded shelters that are forced to euthanize for lack of space. 2 dogs are then saved!......the one that was pulled by the rescue, and then the one coming in to the shelter into the freed up space. PLEASE consider fostering and saving a life.

---
January 22, 2018

See this sweet face? This young, healthy, friendly face? He entered a local shelter at the end of November. He didn't make it out. This weekend was his last weekend, and he spent the last 8 weeks of his life living in a cage in an overcrowded, loud, stressful environment before he was killed (it's not euthanasia, know the difference).
Does it matter what shelter? No, because it's one of many. It's not the best shelter, but it's also not the worst - not by far.
He's one of many dogs and cats that lost their lives this week. Not in some far away state, not in some other section of the country. Right here, in our backyard.
It's a systemic problem.
It's a community problem.
Too many people live in ignorant bliss, but nothing changes until we start talking about the number of deaths in our local shelters and facing the problem head on.
This is so heartbreaking! Spay and Neuter!! Stop backyard breeders....let people know how you feel.....they are neighbors, and maybe family members too. Adopt, don't shop! Don't need a dog? Get one anyway and give it a good home.....it doesn't have to be a puppy. The best dogs I ever had were rescued seniors.

Rest In Peace sweet puppy!

---
November 11, 2016


Nature friendly? Show your support on the plight of the honeybee with our new Beneficial Honeybee unique print scrubs fabric.

Nearly one-third of our crops—including many vegetables, fruits, nuts, and seeds—depend on bees for pollination and the bees are dying from bee killing pesticides.
There is a petition below, that you can copy and paste into your browser and sign to ban the chemical that's killing our bees.

https://www.change.org/p/ban-the-chemical-that-s-killing-our-bees

As with all of our custom made unisex print scrubs, this one is available in plus size scrubs, tall scrubs, and in any style we offer. This print scrubs for men and women looks sharp paired with khaki, brown, or black Cherokee scrub pants!

---
October 22, 2016

Wolf Howl At The Moon- animal print scrubs!

At TopSpot4U, we have many passions when it comes to helping animals and saving the wolves is just one of them. So we are very proud to offer such beautiful fabrics depicting what we love. You can choose these gorgeous fabrics for custom made scrubs or choose from our Ready Made Scrubs section.
The wolf is in danger! At TopSpot4U, we fight every day to help stop the wolf hunts!
Every time there is a victory that saves an endangered animal or saves a national park, it is a significant accomplishment, but some animals like these beautiful iconic symbols of the wild, the wolf, are now once again in danger after having had remarkable recoveries!
The grey wolf for example is in peril! It has been trapped, poisoned and hunted for centuries. It is North America's most iconic native predator and used to be found throughout the whole United States.
The 1980's had only a few small packs of survivors in the U.S.
1995 brought efforts to multiply the gray wolf to the Northern Rockies and it was successful .
In 2005 we had 1,000 wolves accounted for.
And now.....3 states want aggressive slaughter....... Montana, Wyoming, and even Idaho!
---
May 16, 2016
Sharing a world with birds, just like these Fine Feathered Friends - animal print scrubs with birds, takes a little respect and compassion.
Just the other day Western Scrub Jay nestlings lost their home because someone wanted to take a tree down that they lived in. If you want to clear brush and trim trees, just wait until the end of summer and beginning of winter, it's the perfect time and you can help keep songbirds safely together.
And did you even know that if you are trimming a tree and you spot an active nest in the tree you are trimming, you have to leave the nest alone and cease trimming? It's the law.
First week in May, a free-roaming cat killed the parents of 5 Western Bluebird nestlings that were only 24 hours old! What a shame. This is another way to show respect and compassion.....keep your cats contained! Containment is better for cats anyway.
Roaming cats wreak havoc on wildlife,...... in the spring entire clutches can be lost when the parents are killed. Please help spread awareness about an issue that has a very easy solution............ Keep your cats contained, always.
It's not the circle of life when people allow their domestic animals to roam free because these animals are not native and do not belong anywhere but the confines of the owners property. The people are at fault, not the cats! People, keep your animals contained!! And please... spay or neuter your pets!
And always buy your bird print scrubs from TopSpot4U Custom Made Scrubs, because we have the most unique print scrub top fabrics! Print scrubs for men and women because they are unisex and made from fade resistant 100% oh so comfy cotton.
---
October 25, 2015
Like our new animal print scrub top Dark N Dusty Summer Moon?
You can find it in our North American Animal Print Scrubs Page.
I have always loved crows, and remember a story my dad told me about someone he knew that had a crow for a pet and how intelligent he was.
When I lived out by the apple orchards, where there was a lot more room between the houses, I would go out every day no matter what the weather was and put food out for a family of crows. I don't know exactly if they were a "family" or just a flock but I knew they were the same crows everyday because one of them had a wing that hung down when perched in a tree or on the ground. He couldn't keep that wing up against him. That year there were 7 crows that would feed in my yard every day. Just 7, for a whole year. I thought for sure, they had to be the same 7 every day, as there were always 7, one with a non-compliant wing. I loved watching them crows come to eat, they always thought they found a gold mine.
One time, just the crow with the injured wing came for breakfast. He stood out there at the dish I had on the ground and he called and called for his flock members to come and eat, but none of the others showed up that day. I could see that he was not about leaving them old orange pumpkin cookies in that dish after the others never showed up. So after a while, it appeared to me that he decided to pack up the cookies 2 by 2 and plant them in the vacant lot across the street from me. It was more fun watching this with a pair of binoculars as I could see just what he was doing. He took each cookie and carefully buried it under the fallen leaves. He did this through the whole vacant lot and until he returned to find that he had emptied the dish.
The next day, I decided I wasn't putting any food out because only one of them showed up yesterday and he should know where he planted all those cookies, and if he had forgotten, then surely he would be able to smell them.
I went about my business that morning but kept look out into the back yard in case they all showed up wanting food. Yes, I would have run some food out there as I don't think they would know what I was saying if I ran out there and told them the story about the orange cookies.

None of them showed up that day. For the whole day I never seen any of the 7 crows but they came back the next day. That day I also didn't put any food out because they never showed up the day before. After discovering there was no new gold mine, right away, the hurt wing crow flew away towards the front of my house to the vacant lot and started calling for the others. They finally all flew across the street and were shown each and every cookie that he had planted 2 days prior. They all feasted on orange pumpkin cookies that were still dry as there had not been any rain, and don't forget.......I had binoculars, I could see every cookie crumble! Now mind you, that was back when I had a lot of free time on my hands.
---
Comments! Feel free to leave your comments below